About
The former hot spring of Yamada hot spring surrounded by the mountains of the Joshinetsu plateau was discovered by Fukushima Masanori in the age of warring States, and in the middle of the Edo period, a hot spring that spent over two hundred years of hot spring water (1798) is.
An outdoor bath that can be enjoyed with a superb view, a public bath that unleashes the stress of the mind and body, a public bathhouse with sourced springs, etc. is a unique spirit of the mountain village.

Neuralgia, muscle pain, arthralgia, frozen shoulder, joint paralysis, joint stiffness, burning, sprains, chronic gastrointestinal disease, hemorrhoids, coldness, chronic gynecological diseases, diabetes, hypertension, burns, chronic skin diseases, arteriosclerosis, fatigue It is said that it has an effect on recovery.
Outdoor bath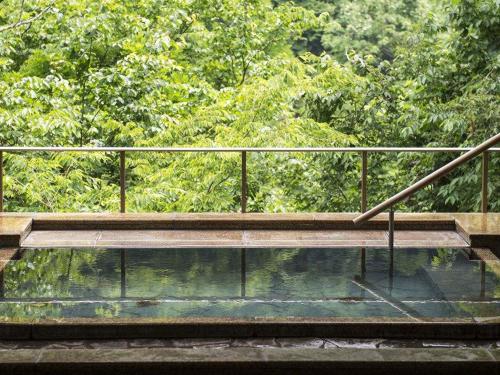 Outdoor bath that became integrated with deep nature
 
In the eyes four seasons, various valley beauties spread. According to the season, the dividing door of the inner bath, the outdoor bath opens, you can enjoy a full-mouth watering. We can enjoy various sights such as deep green which can be wet with rain, mountains covered with snow, silence of midnight, the sky of Akatsuki changing, because covered and late night time zone can also be used.
Big bath
 
Large bath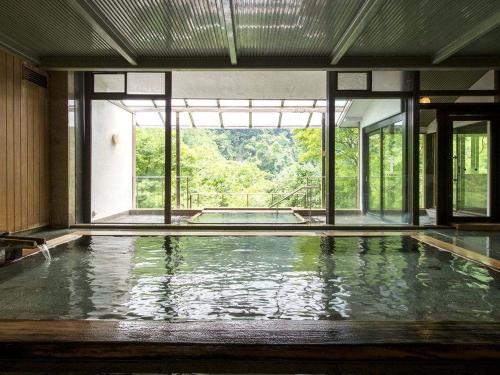 A large public bath that heals the mind and body
 
The male public baths are equipped with a cypress bathtub and the female public baths are equipped with a granite bathtub.
Spacious and comfortable bathtub, please spend relaxing time of healing.
 
Public bath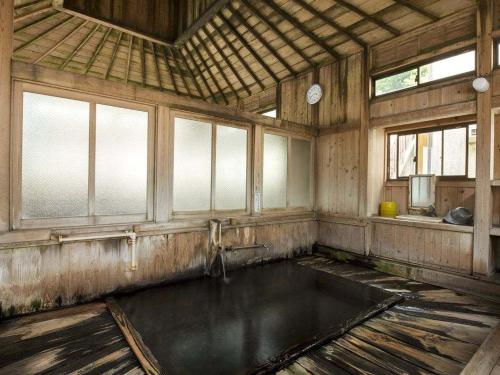 Shared bathing ground with a source sprinkle "Takinoyu" "Ootanu"
 
"Takinoyu" is a public bath that leaves old-fashioned hospitality, originally being open only to local residents. In Matsuyama style architectural style "Ootoyu", we prepare "Kuruyu" for those who are not good at hot hot water besides "Atsuyu".
For those staying, you can use any public baths free of charge. ※ Because Izumi is very expensive, please take a bath so that your health will not bear a burden.